Nothing But the Best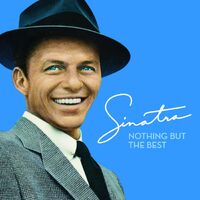 Release date(s)
May 13, 2008
For the song, see Nothing But the Best (song).
Nothing But the Best is a compilation album by Frank Sinatra that contains hits from his work with Reprise Records. Released in 2008, the album is Sinatra's second single-disc collection of songs he recorded under Reprise; the first being 1991's Sinatra Reprise: The Very Good Years.
Notable tracks
[
]
This is the first compilation album to feature the extended version of "Strangers in the Night" that's fade contains more of Sinatra's scat sounds that were originally cut. Since Nothing But the Best was a Reprise compilation album, "Come Fly with Me" wasn't the famous original version rather a live performance from the 1966 album, Sinatra at the Sands.
The special edition of the album featured the tracks of 12 Songs of Christmas, a Reprise album Sinatra recorded alongside Bing Crosby and Fred Waring. Other editions of the album featured one (or both) of two bonus tracks: "I'm Gonna Sit Right Down (And Write Myself a Letter)" and "Body and Soul." The latter of which was previously unreleased. There was also a special edition that featured a DVD featuring the the tracks listed below.
Track listings
[
]
DVD tracks
[
]
"Introduction by Princess Grace of Monaco"
"I've Got You Under My Skin"
"My Kind of Town"
"My Way"