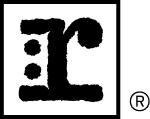 Reprise Records is a record label that was founded in 1960 by Frank Sinatra. It is operated by Warner Brothers under the Warner Music Group.
History
[
]
Early years
[
]
Sinatra originally founded the label for himself to have more freedom with his recordings than Capitol Records allow. The first album Sinatra, and all of Reprise, that was released was Ring-a-Ding-Ding!. With only a few resources for the label, Sinatra found friends in his fellow Rat Pack members as well as other household names such as Bing Crosby and Jo Stafford.
Late Sinatra
[
]
In the 1970s, as Sinatra's musical style became less popular, Reprise Records started to crumble as well. While losing parts of their great roster of artists, Reprise still managed to keep a high profile, but in 1976, Reprise was deactivated by Warner Brothers. In doing so, all the artists excluding Sinatra and Neil Young were moved elsewhere. However, 11 years later, Reprise was reactivated under Lenny Waronker.
Today
[
]
Today, Reprise's only artist that has stayed with them is Neil Young. However, several new artists have entered such as Green Day, Michael Bublé, My Chemical Romance, Eric Clapton, among several others.
Albums released by Frank Sinatra under Reprise
[
]
Main article: List of Frank Sinatra Albums